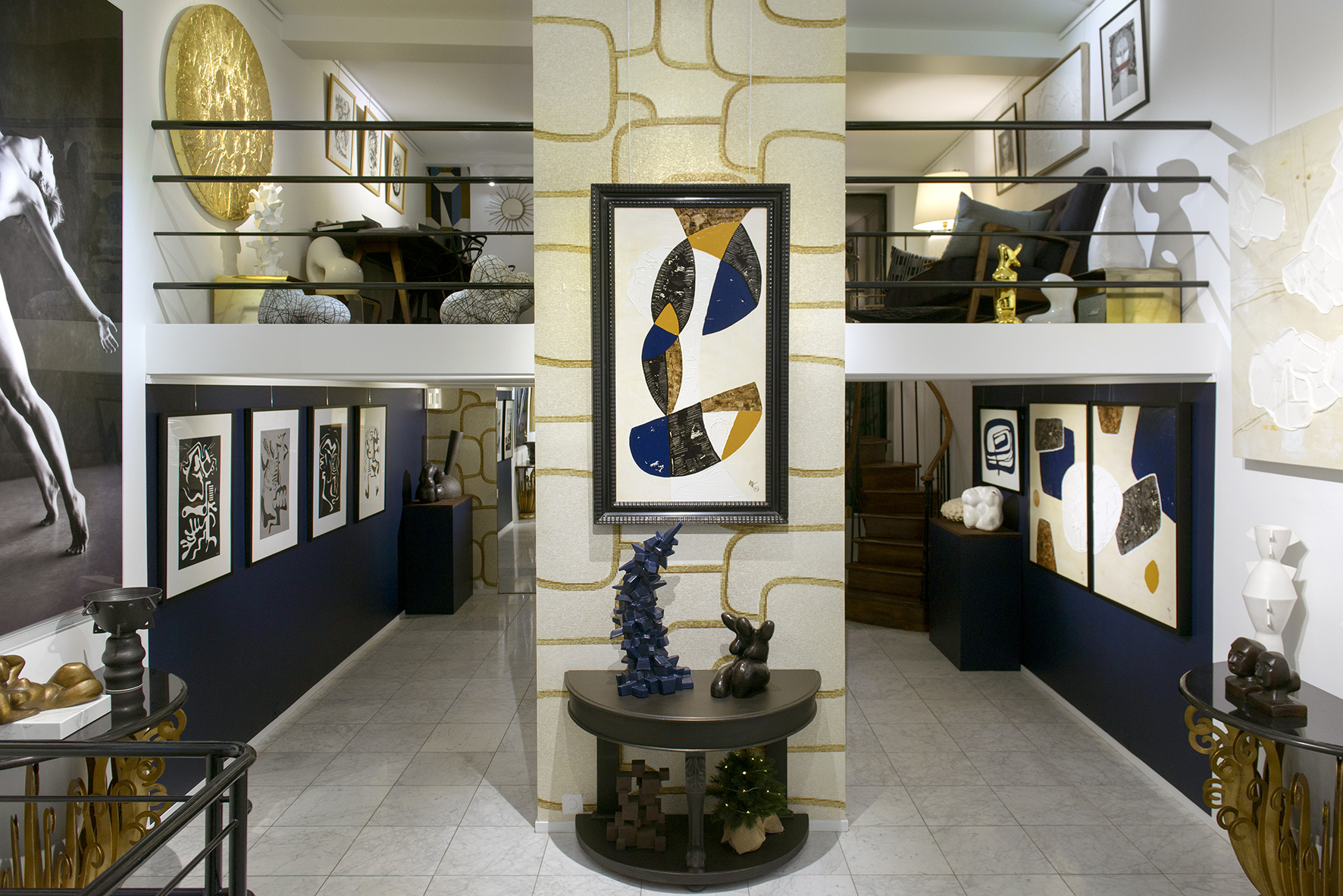 Située à Saint-Germain-des-Prés, au cœur du Carré Rive Gauche, la Galerie 1831 est un lieu de rencontre entre les artistes, les amateurs d'art et les collectionneurs. Il s'agit d'une galerie singulière, animée par Aude et Jean-Louis Herlédan, un couple de collectionneurs (mi-artistes, mi-collectionneurs); Aude étant avant tout plasticienne.
1831 Art Gallery organise des expositions thématiques qui présentent des artistes contemporains du monde entier.
La Galerie 1831 est en relation avec de nombreuses fondations et musées, en partenariat avec un réseau international de galeries.
Arts contemporains – Peinture – Sculpture – Photographie – Céramique – Arts Numériques – Poésie – Curiosités.
La galerie est membre du Carré Rive Gauche.
Located in Saint-Germain-des-Prés, in the heart of the Carré Rive Gauche, the 1831Art Gallery is a meeting place for artists, art lovers and collectors. It is a singular gallery, managed by Aude and Jean-Louis Herlédan, a couple of collectors (half artists, half collectors); Aude being above all a visual artist.  
1831 Art Gallery organizes thematic exhibitions which present contemporary artists from all over the world.  
The 1831 Art Gallery is in contact with many foundations and museums, in partnership with an international network of galleries.
contemporary Arts – Painting – Sculpture – Photography – Ceramics – Digital Arts – Poetry – Curiosities.
The gallery is member of the association "Carré Rive Gauche".
La Galerie 1831 est ouverte le lundi de 14 h à 18 h,
du mardi au vendredi de 10h à 19h et le samedi de 10 h à 18 h.
________________
1831 gallery is open on Monday from 2 p.m. to 6 p.m.,
Tuesday to Friday from 11 a.m. to 7 p.m. and Saturday from 10 a.m. to 6 p.m.