Photographe
Justin Dingwall (b. 1983) is a successful Johannesburg-based artistic photographer. He achieved a Baccalaureus Technologies in Photography Cum Laude from the Tshwane University of Technology in 2004. Dingwall has exhibited extensively both locally in South Africa and Internationally. He has been selected for various awards including, SA Taxi Foundation Art Award 2015, Sasol New Signatures 2014, and IPA – int'l photography awards 2013.
The artist creates images that resonate with emotion and challenges traditional notions of beauty. His works leans towards the unusual, and avenues less travelled with cultural undertones.insoupçonnable.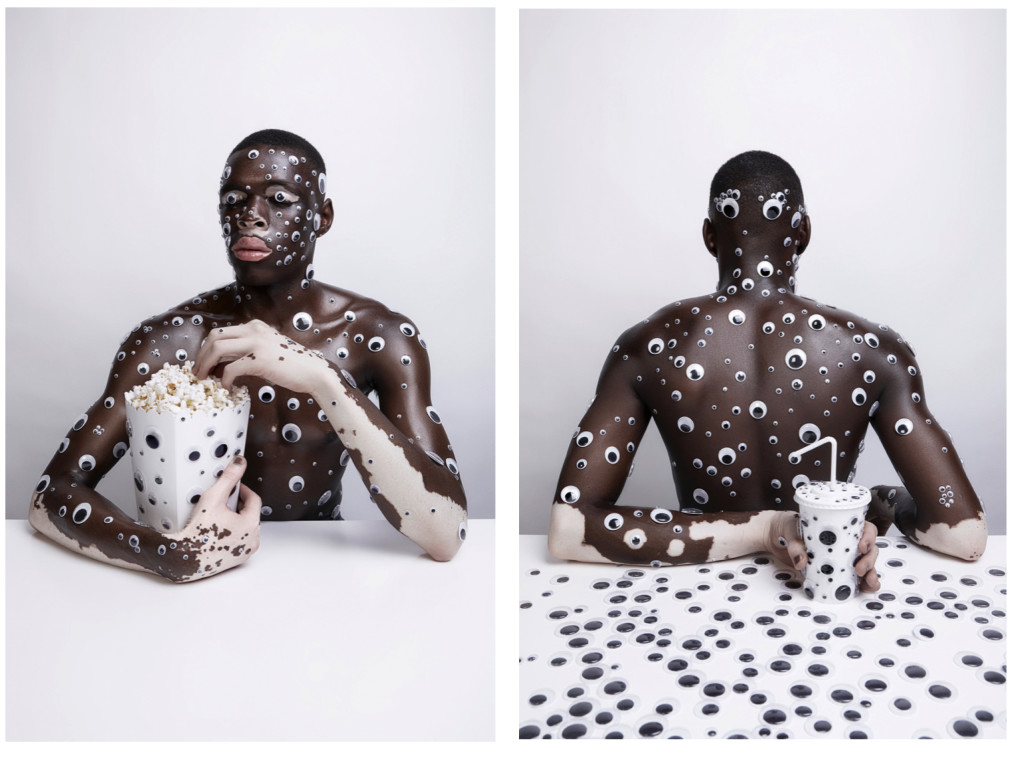 Series A SEAT AT THE TABLE
My intention is for these images to become a celebration of beauty in difference and to open the discourse about vitiligo. "They are not about race or fashion, but about perception, and what we subjectively perceive as beauty. I wanted to create a series of images that resonate with humanity and make people question what is beautiful". My interest lies in the unique and the different. "To me diversity is what makes humanity interesting".
I meet Moostapha Saidi via facebook at the beginning of 2018. I was blown away by his poise, inner strength and determination. And at that moment I knew that I had to create something with him. The series was developed through our continuous discussions and conversations. Moostapha does not view his vitiligo as a hindrance but as something precious and unique.
In a closer study of each work, you can see where I have foregrounded certain elements and symbols. These symbols have inspired my perceptions as an artist, and are significant in my intention to affect the viewers' perspective. The eyes are a representation of today's Society and how we stare at people who are different, and who do not fit into our preconceived ideas. In this image it is now Moostapha who is staring back at the viewer. Questioning our gaze.
The symbols of light and dark are a reflection of my medium. I use the characteristic nature of photography to capture a unique frame of reference. I like to use light in such a way as to represent the revealing of the unseen. Light represents enlightenment, and it is contrasted against the element of darkness to emphasize the unseen.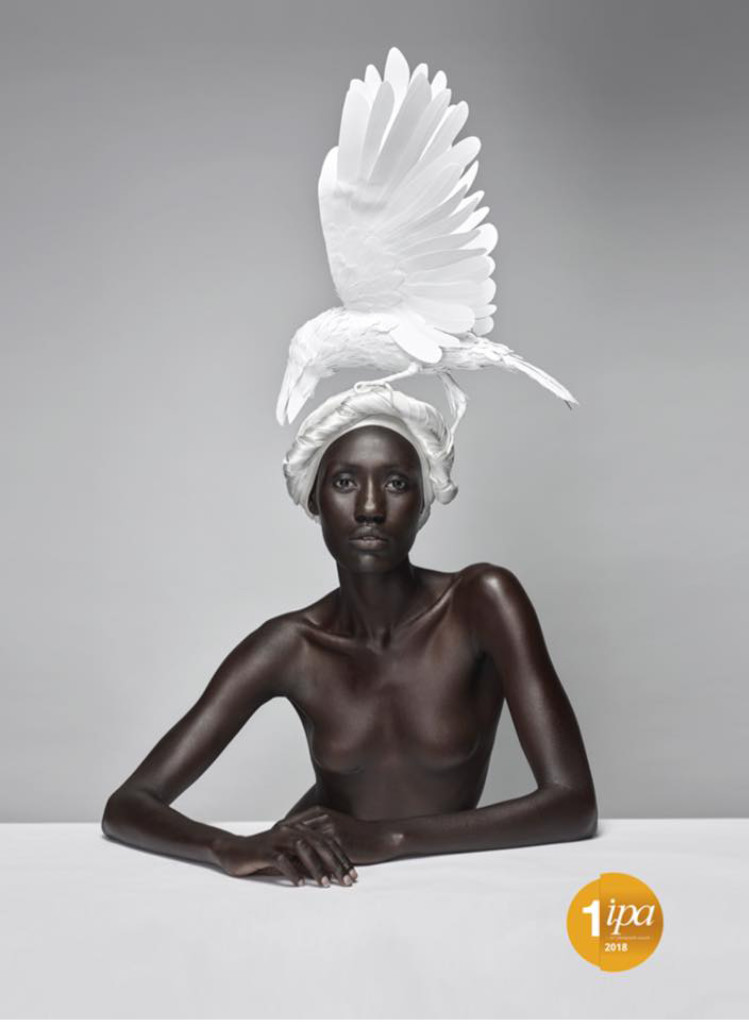 This portrait by Justin Dingwall, which we presented at the Art Elysées exhibition, was awarded 'Portrait of the Year' at the 2018 International Photography Awards. (It is still possible to order the final prints.)